Containerized Fire Water Pump Set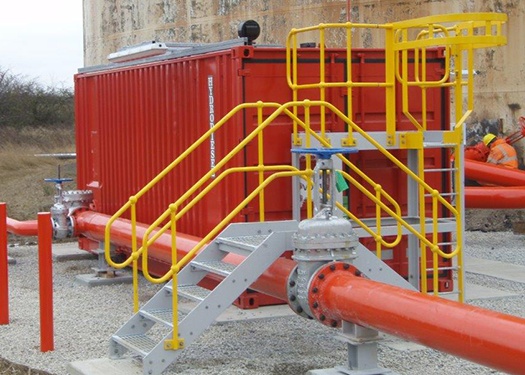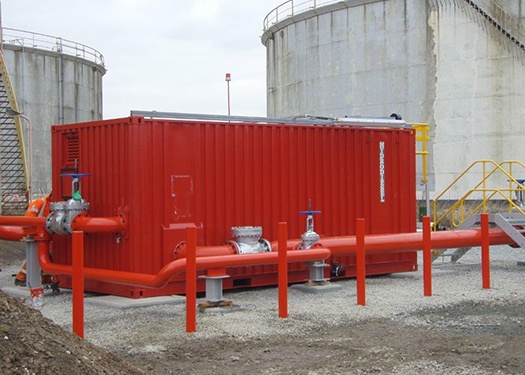 Project description
Under the project name 'Vivergo Fuel Oil' a consortium of British Petroleum (BP), Associated British Foods plc (ABF) and DuPont has built a biofuel production plant, located at the Saltend Chemicals Park in Hull. For this green field project, BP was looking for new fire water pumps to feed the fire main ring.
For this project Hydrodiesel has delivered three independent operating containerized diesel driven fire water pump sets according to NFPA 20.
Customer / End User:
BP Chemicals Hull Ltd. / Vivergo Fuels Ltd.
Location:
Hull – United Kingdom
System capacity:
880 m³/hr @ 110 mlc
Scope of supply:
One (1) Containerized (20ft) diesel driven fire water pump set in accordance with NFPA 20, comprising of:
Autostart control panel
Redundant electric/hydraulic starting system
Fuel system with tank (24hr)
Integrated cooling water system
Engine exhaust system
Pump priming system
Factory acceptance test with site start-up and commissioning activities