Recent years have shown a rise in the number of forest fires. Especially the impact per disaster has increased. Hydrodiesel delivers the largest mobile pump systems for forest fire fighting that can transport fire water over long distances to areas exposed to bush fires.
Forest fire fighting requires a large amount of water over a long period of time. Fire trucks have limited water storage capacity. This allows them to fight fires during just a short period of time before they run out of water.
Usually bush fires occur in areas where little water is available or where long distances to a water source have to be covered. As such, fire brigades waste a lot of time driving up and down to extract water. Time that would be better spent fighting the forest fire.
Effective forest fire fighting reduces the impact of the disaster. Therefore it is important to minimize the time that firefighters spent on fetching water.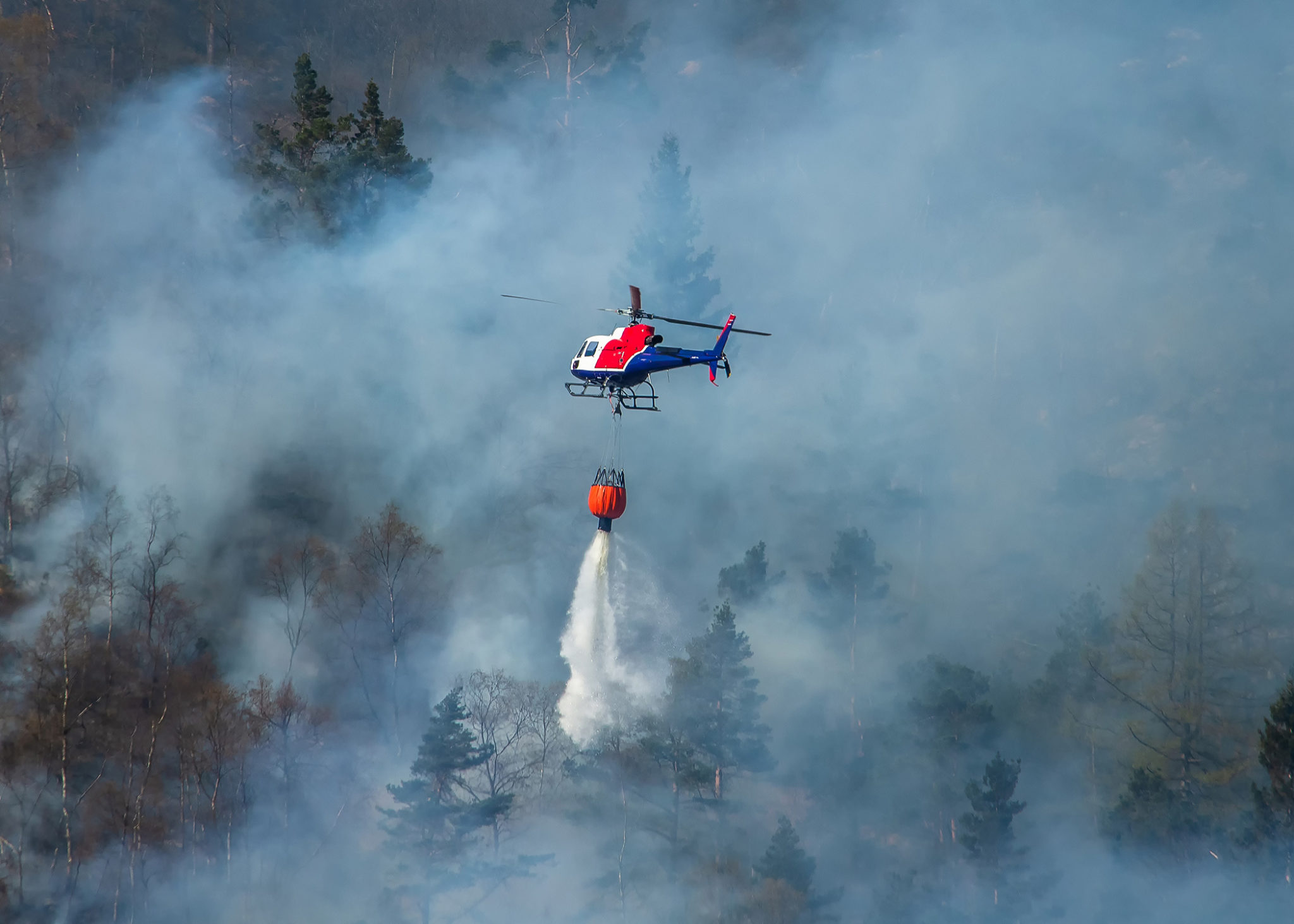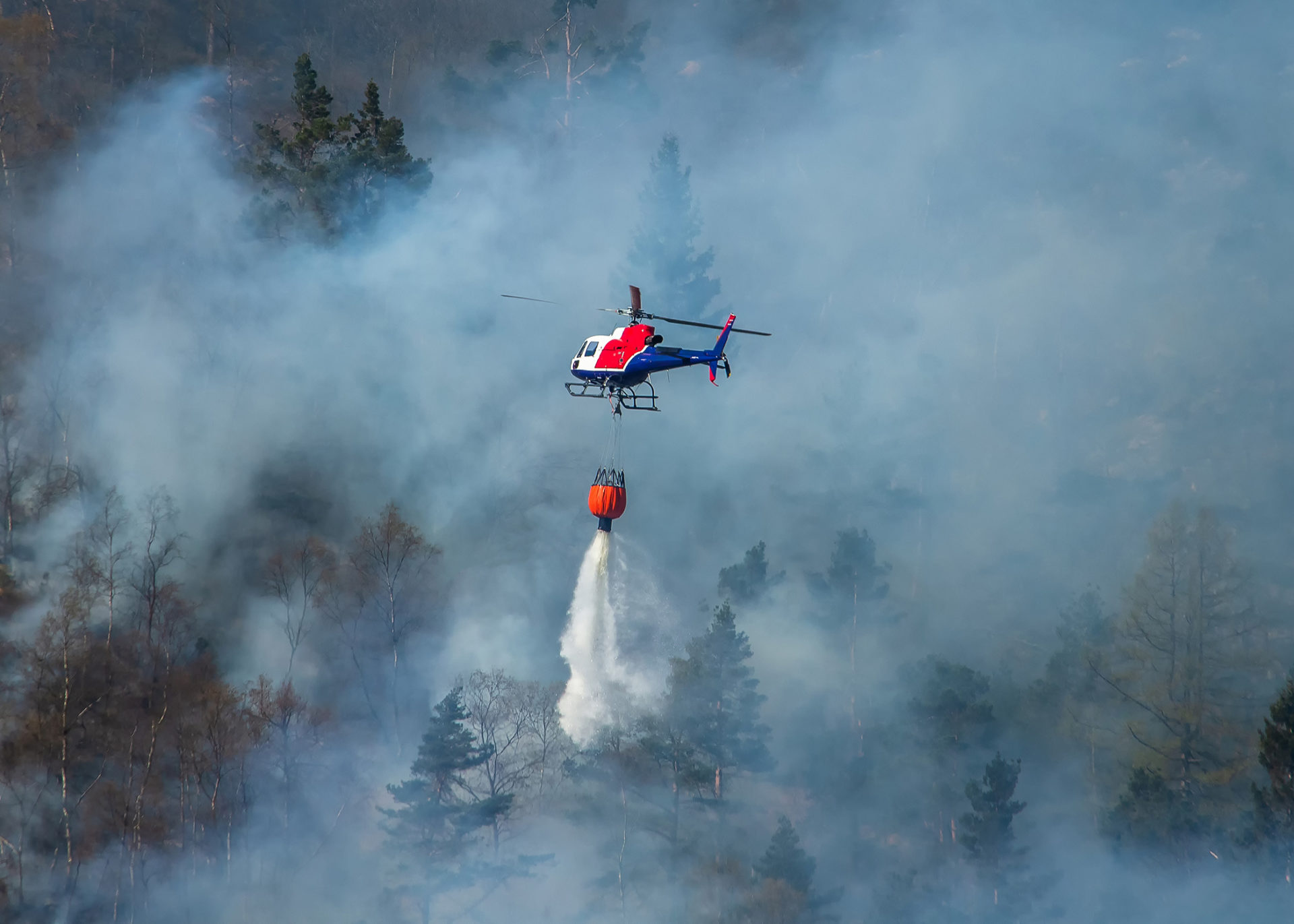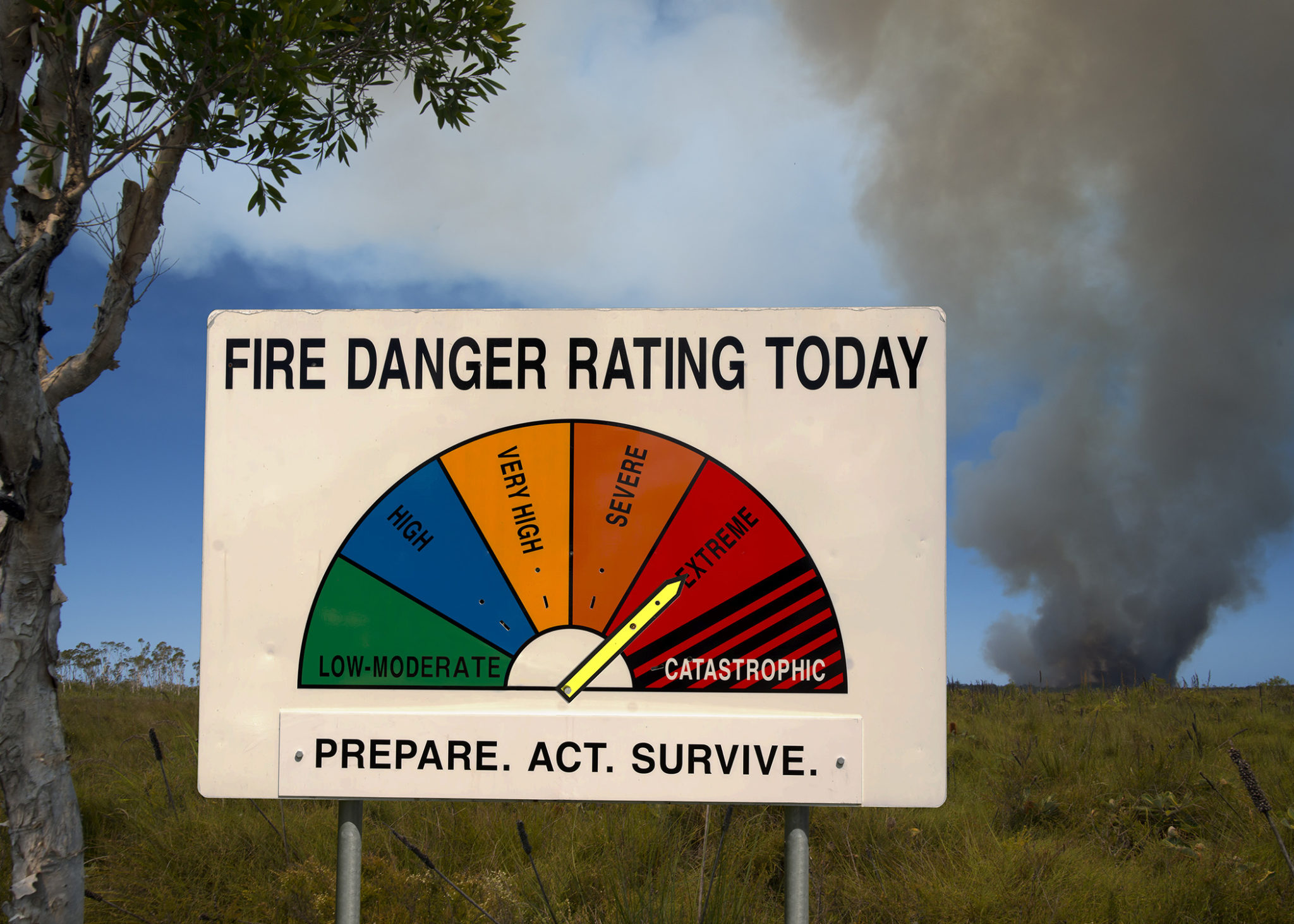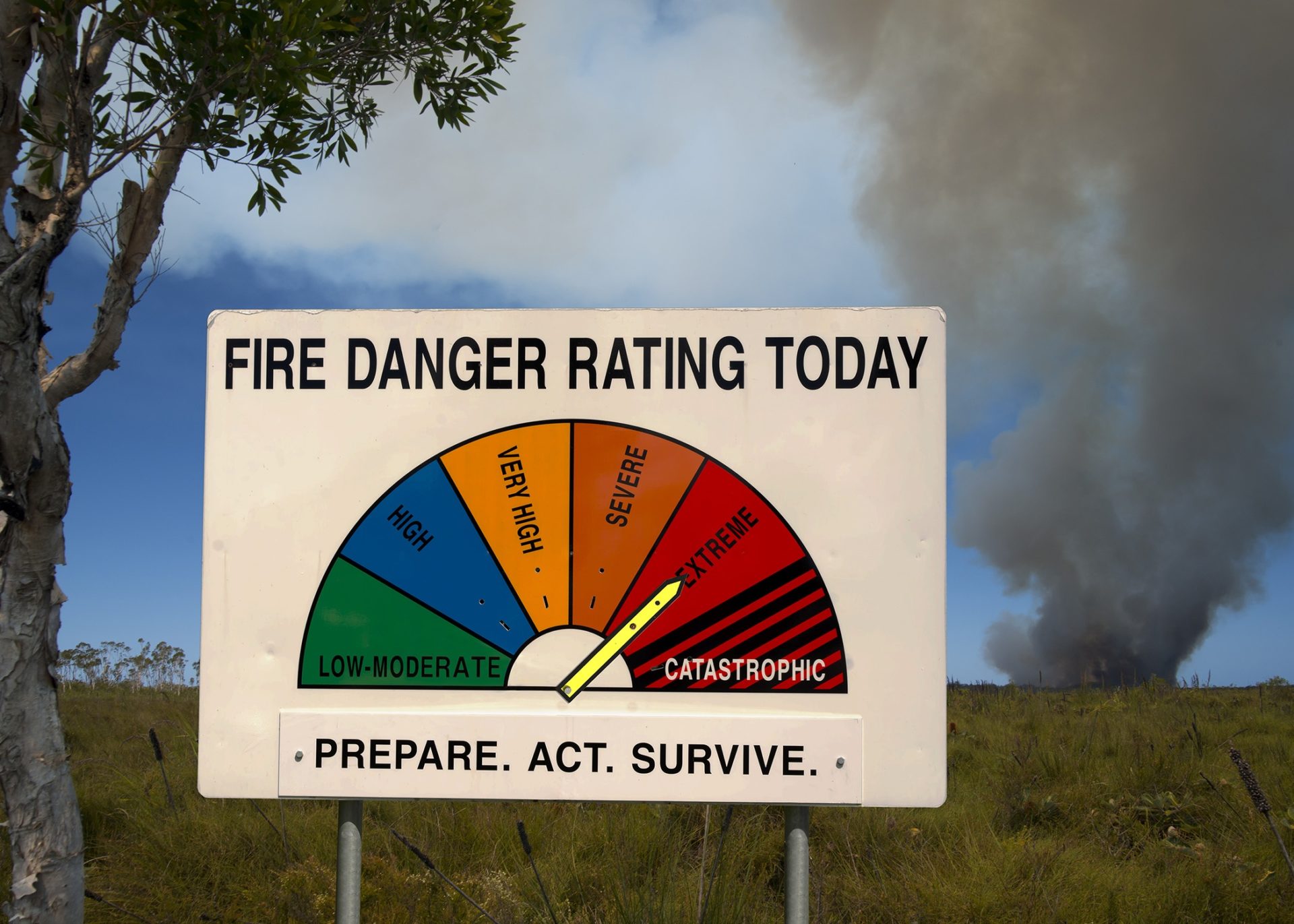 Hydrodiesel solutions maximize the actual fire fighting time.
Our mobile fire fighting pumping systems can transport water over long distances without losing capacity. This provides fast access to open water. Even if it is kilometers away. Our rapidly deployable solutions are the largest in the industry. Besides they can be configured to deliver water from any source and overcome any obstacle.
By creating a large artificial water pond, constantly filled by our pumping system, fire brigades have a local point where they can refill their fire trucks and helicopters. This results in a significant increase in fire fighting uptime!
The illustration shows how this configuration helps you to maximize the time spend on actual forest fire fighting.

Fire Water transfer
Independent of draft or source pumping, when water needs to be transported over longer distances, several booster pump sets can be connected in series to deliver high pressure water to the area facing drought. An artificial pond is foreseen to create a local water extraction point for fire trucks and helicopters.
More information
With a track record in high quality fire fighting systems for offshore, marine and land we have supplied solutions to companies and (local) governments worldwide. Enabling our customers to reduce the impact of disasters on land and sea.
Would you like to find out how we can help you solve your challenges? Our experts are available to help you find the solution for your issues. Please feel free to contact us directly or via our contact page.
Our latest projects in Forest Fire Fighting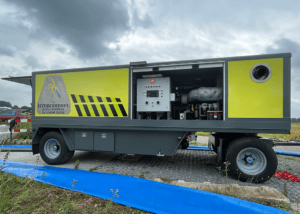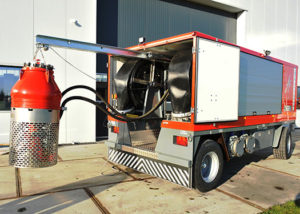 Mobile Fire Fighting Booster Pump Set with Submersible Lift Pump
Project description Pertamina is a state-owned oil and natural gas company, operating in six refineries across Indonesia. Pertamina has an Emergency Response Team standby available at her head office in Jakarta. To support this team in case of larger industrial...