Fighting a fire on an industrial complex requires a large amount of water for extinguishment, cooling, and vapor suppression. Generally, much more than can be provided by the existing fire ring main. The mobile industrial fire fighting solutions from Hydrodiesel can be deployed rapidly using water from a nearby lake or river enabling a swift response to the largest fires.
Industrial fires can often result in explosions. They are most likely to occur in facilities where there is a lot of flammable material present. These materials can include petroleum, petroleum products such as petrochemicals, or natural gas. Processing flammable materials such as hydrocarbons in units at high temperature and/or high pressure makes the hazards more severe. Facilities with such combustible material include oil refineries, tank farms (oil depots), natural gas processing plants, and chemical plants, particularly petrochemical plants.
In these situations, it is necessary to obtain water from a nearby source, like a lake or river. However, the challenge is to get the required water from the source to the location of the fire which could be physically distant from each other.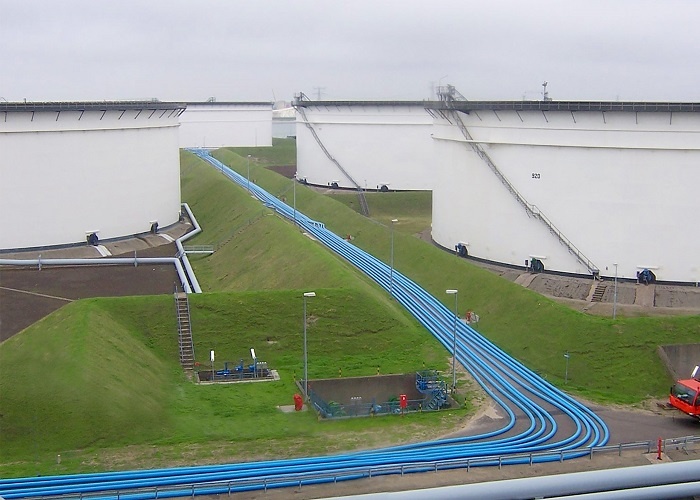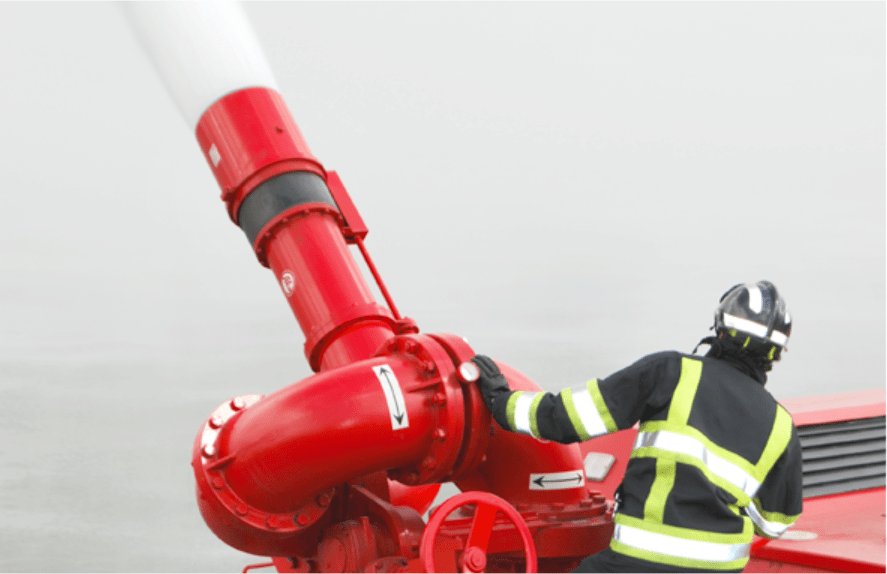 Largest capacity pump systems in the industry
Hydrodiesel delivers mobile and static fire fighting systems with the largest capacities in the industry. We develop solutions tailored to a given situation. Our systems can be deployed rapidly, enabling a swift response to the largest fires out there.
Over the past four decades, Hydrodiesel has developed and delivered numerous solutions for industrial fire fighting. Below are examples of some of the possible configurations of our mobile systems.
More information
With a track record in high quality fire fighting systems for offshore, marine and land we have supplied solutions to companies and (local) governments worldwide. Enabling our customers to reduce the impact of disasters on land and sea.
Would you like to find out how we can help you solve your challenges? Our experts are available to help you find the solution for your issues. Please feel free to contact us directly or via our contact page.
 You can also download our brochure.
Our latest projects in Industrial Fire Fighting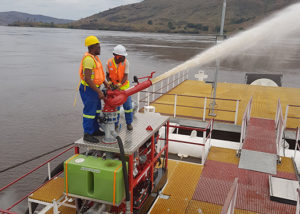 Portable Fire Fighting Unit
Project description To secure the supply of a variety of product types including Gasoline, Jet Fuel and Gasoil, to the Democratic Republic of Congo (DRC) and its neighboring countries, Puma Energy has opened a bulk fuel storage terminal at Matadi in the DRC. The...