Nowadays, floods are one of the most common natural disasters worldwide. Unfortunately, climate change will aggravate sea level rise and extreme weather, further increasing the probability of flooding. Hydrodiesel delivers mobile pump systems with the largest capacity in the industry to use for flood control or dewatering.
With a growing (urban) population near waterways and in coastal regions, personal belongings, businesses, and infrastructure are increasingly exposed to flooding. The immediate impact of floods is damage to properties and infrastructure and, in the worst case, loss of life.
However, it can also have a long-term impact. The longer the floodwater remains, the larger the damage can be to structures of buildings and installations. That is why it is vital that communities and businesses in vulnerable and exposed areas prepare themselves with proper emergency response equipment.
Our solutions support you in reducing the risk and impact of flooding. Our systems are also an excellent solution for dewatering projects.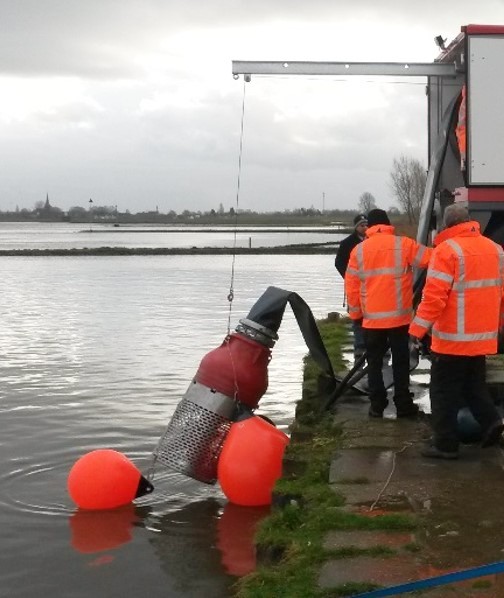 Dewatering
Our flood control pump systems are used for dewatering large volumes of floodwater caused by stormwater or heavy rainfall. Hydrodiesel delivers a wide range of diesel-powered high capacity pumps. We develop systems that are custom-built to meet your requirements and can be deployed rapidly, enabling a swift response.
More information
With a track record in high quality fire fighting systems for offshore, marine and land we have supplied solutions to companies and (local) governments worldwide. Enabling our customers to reduce the impact of disasters on land and sea.
Would you like to find out how we can help you solve your challenges? Our experts are available to help you find the solution for your issues. Please feel free to contact us directly or via our contact page.