Diesel Hydraulic Fire Water Pump Systems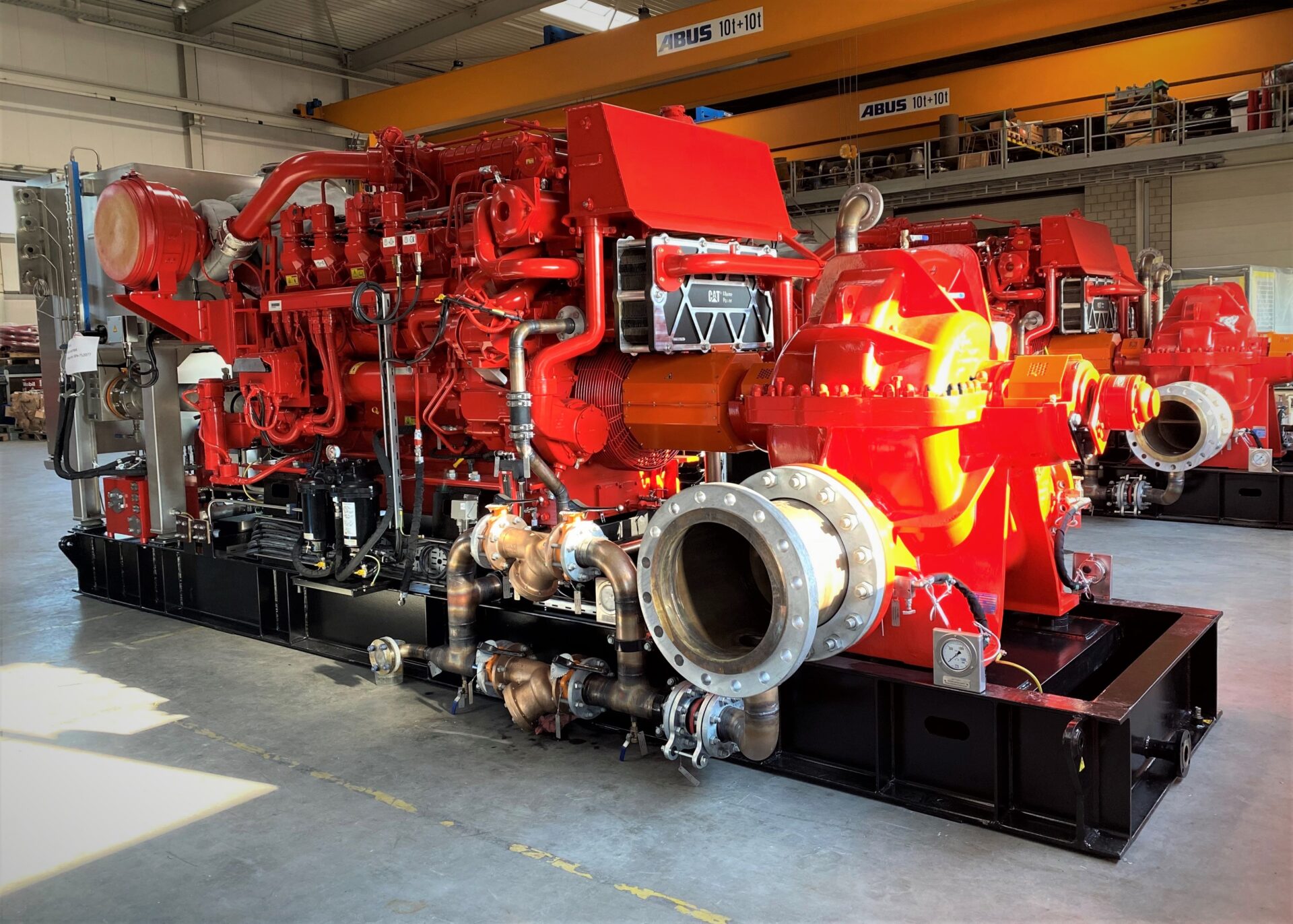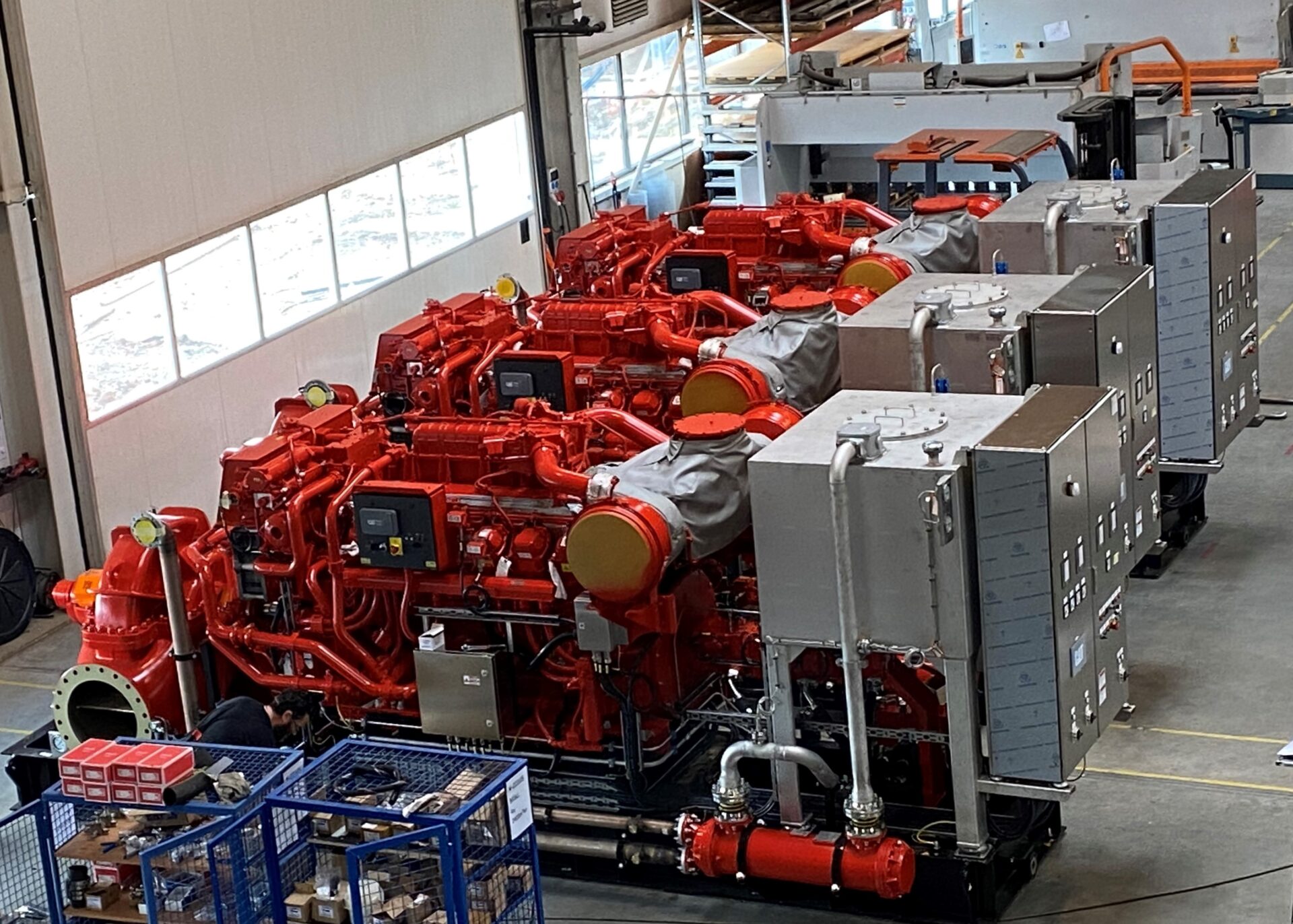 Project description
The Marechal Duque de Caxias will be the next MISC Berhad floating production storage and offloading facility located offshore Rio de Janeiro in the Libra block, Santos Basin, Brazil.
For this project Hydrodiesel successfully tested and delivered a total of four (4) 2400 m³/h Fire Water Pump Systems. Each system consists of a hydraulic driven lift pump, installed below the water line, delivering water to a deck mounted diesel driven booster pump. The control philosophy is designed for full autonomous operation.
Design, construction and testing according to the requirements of DNV Class is all done in-house.
Project:
FPSO Marechal Duque de Caxias
Customer:
MISC Berhad / Petrobras
Location:
Brazil – Libra block, Mero field
Shipyard:
Yantai CIMC Raffles Offshore Ltd.
Classification Society:
DNV
System capacity:
4 x 2400 m³/h