Portable Fire Fighting unit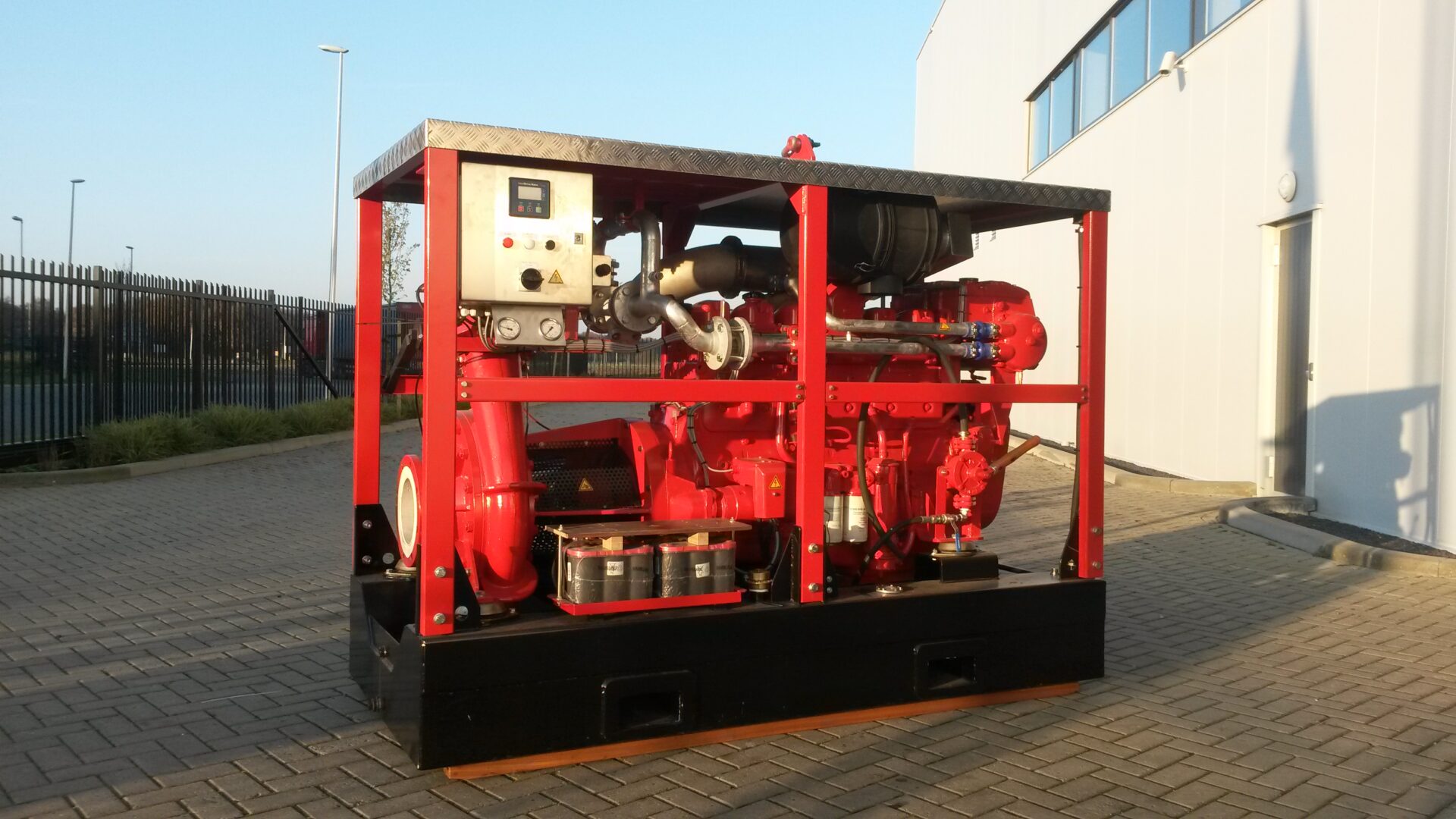 Product description
The HELLBEATER 600 is a protection frame mounted pump set consisting of a diesel engine close coupled to a fire water pump by means of a flexible coupling.
The skid is designed with an integrated fuel tank inside the base frame with a capacity suitable for 6 hours running at 100% duty performance. Both the diesel engine and pump are mounted on the base frame by means of rubber anti vibration dampers. The unit is designed with an outer protective cage to form one complete strong and stiff unit structure.
On top of the Hellbeater 600 a manual operated fire water monitor is mounted with a throw distance of 120 meters. Cooling of the skid set is self contained.
The diesel engine is cooled by the discharged water from the pump and flows through the heat exchanger back into the pump suction again. Lifting lugs on top the unit and fork lift openings in the base frame makes the unit mobile and easy to transport.
Application
The HELLBEATER 600 Fire Fighting unit is designed for on- and offshore purposes.
Contact
For more information, please contact our sales team at info@hydrodiesel.com or +31 347 745600.